BLACK VELVET ISSUE 93 ONLINE NOW!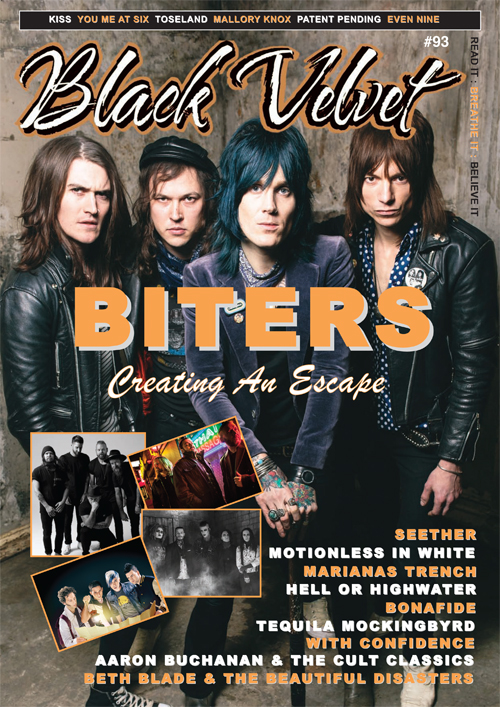 Issue 93 of Black Velvet is online now.
Click the above cover to read the digital issue in full for free.
Enjoy!
Black Velvet 93 includes:

Interviews with Biters, Seether, Motionless In White, Marianas Trench, Hell Or Highwater, Bonafide, With Confidence, Tequila Mockingbyrd, Aaron Buchanan & The Cult Classics and Beth Blade & The Beautiful Disasters.

Concert reviews of KISS, You Me At Six, Toseland, Mallory Knox, Patent Pending, Marianas Trench and Set It Off/With Confidence.

Column by Jody Martin of Even Nine.

Album and EP reviews of Biters, Seether, Motionless In White, Falling In Reverse, Papa Roach, Goo Goo Dolls, Rise Against, All Time Low, Paramore, Hell Or Highwater, Patent Pending, Wednesday 13, Michael Monroe, Aaron Buchanan And The Cult Classics, Lucky Boys Confusion, Sideburn, Maypine and more.

DVD Reviews, Fansite Focus, BV CV and more.
Subscribe to Black Velvet on YouTube at www.youtube.com/blackvelvetmagazine
Below are a few of our interview clips on video.
Watch more on the Interviews page